Every college athlete is unique in their way and may add value to any company. It's essential to know your brand's true value, what makes your brand appealing and relatable to your community, and how partnering with you can be beneficial to different businesses. 
As we have mentioned in our past article  "College Athletes With A Website" it is important for student athletes to have their own websites or platforms, because these can help them in promoting their own brand, expanding their presence, and getting their endorsement deals.
Creating and advertising your brand has never been easier thanks to technological breakthroughs. Companies have created websites designed to help new athletes create unique social media contents for their own brands, fans, and sponsors. These platforms served as marketplaces, making it easier for you to get endorsements and monetize your NIL! Check out our list of best websites that can help college athletes with NIL information.
1. Pay to Play Marketing 
Pay to Play Marketing is founded by Nick Stover who is the first Director of Social Media for an athletic department in the NCAA and the owner of Shark Jockey Digital, a digital marketing company. Pay to Play Marketing is an information-based platform that provides knowledge to college athletes, parents, and businesses seeking to grow revenue through the use of the modern NIL concept. This website aims to educate any groups and individuals that are interested to know how to build their brands successfully, now that Name, Image, and Likeness (NIL) are finally an open and legal topic in college sports.
Pay to Play Marketing is a website that provides FREE advice and resources about NIL rules and regulations, as well as strategies and helpful tips for developing, managing, and enhancing your brand.
2. Icon Source
Icon Source was founded by Chase Garrett, an award-winning leader in Sports Marketing. It is an online sports marketplace platform that provides expert strategy and production services that connects all levels and types of agents, student athletes, and companies. It was built for professional athletes and their agents to centralize all communication, deal flow, and contracts, and to monetize their social media posts while protecting the athletes from potential risks. Icon Source provides businesses with tools and templates to help you create the right contract. It also provides agents with software to help them manage their clients and find the best prospects for their athletes. Simply send a message to any company using this platform, and they will send you a contract that reflects the exact deal points you have agreed on. Icon Source does not pre-price or claim to represent the student athletes.
After an athlete or an agent receives an offer or bid on a public opportunity, the athlete and the agent can both negotiate with the brand using the messaging system. Icon source has a program called 50 for 50 that provides help to boost awareness and financial support for female professional athletes across all sports. If you're a college athlete, you can sign up or subscribe with them for FREE!
3. Opendorse
Opendorse was built by Blake Lawrence and Adi Kunalic, both former Nebraska football players, to help their teammate and friend. It is an athlete marketing platform that offers NIL solutions, marketing technologies, and products to assist student athletes in forming new networks, securing endorsements, and connecting with their fans. It also has a social media publishing tool that combines one-tap publishing technology and real-time analytics, making it easier for them to share content, track transactions, and monetize their brands. 
Opendorse Deals™ is free for athletes and can receive every penny from the deals they accept, however buyers have to pay a standard 30% transaction fee. 
4. 98Strong
98Strong  was a company launched by polo player Nick Byunn and his childhood teammate Andrew Mavis to help student athletes connect directly with potential partners and profit from their NIL. The company's name is derived from the fact that more than 98% of NCAA athletes do not reach professional ranks in their respective sport. They aim to bring recognition and help provide sponsors for all student athletes regardless of their ranking, sport, division, team, or number of followers. They send emails to private businesses and sponsors to connect the student athletes with them. They then send a second email to the school's compliance officer to ensure that the endorsement of the company's product and sponsorship complies with all the NIL rules and school standards. The student-athlete will then be paid by the business for wearing or using their product around campus or uploading a picture of it on social media.
98Strong is an inclusive platform, meaning you don't have to be an amazing athlete with the great caliber and school to be able to sign up. You can join 98Strong for FREE, with no applications or any fees at all!
5. MOGL
MOGL is a minority-founded and impact-focused startup tech platform by former quarterback Brandon Wimbush and his business partner Ayden Syal, both Notre Dame Graduates. It has a mobile app and web platform that allows athletes and business partners to quickly connect for opportunities to monetize their NIL in a safe, secured, and compliant way while also improving the local community around them. It's a two-sided marketplace in which athletes earn money through having various engagements with brands and fans, such as social media campaigns, appearances, and athletic training. MOGL also has committed to donating its proceeds to local youth sports programming in underserved areas of the community surrounding large collegiate athletic programs to help them continue to foster and promote the accessibility of these programs for all. 
College athletes can sign up for MOGL for FREE! Partners can also join for free but will be charged a minimal service fee of around 20% once the deliverables have been completed.
 6. ATHLYT
ATHLYT was co-founded by Ray Austin, a former professional football player and also co-founder of Fan Controlled Football Sports & Entertainment League (FCFL) which is one of the latest mobile sports technology platforms. ATHLYT is an all-in-one NIL platform with outsourced management of brand, image, and likeness that leverages the new NCAA rules to maximize revenue for athletes, and colleges/universities at no cost. It provides a recruiting tool that allows colleges/universities to have the ability to offer a turn-key solution to recruits. 
College athletes can join and register for this platform for FREE! Businesses and brands, on the other hand, must pay to use your NIL. They must also pay an extra fee to access the platform and to use the campaigns. Through this app, different businesses can hire you to be their influencer, actor, and brand ambassador!
7. MarketPryce
MarketPryce was created by Jason Bergman and his co-founder Shehryar Khan to democratize athlete marketing and make it easier for brands to connect with athletes and agents for marketing campaigns. It is a two-sided marketplace for athlete marketing that empowers athletes to connect with brands, close marketing deals, and get paid. Companies can use this platform to post a campaign or job opening and later on sign up to work with professional athletes. 
MarketPryce service charges start at $49 per month for monthly subscribers and give a 50% discount to those who pay yearly. Agents with monthly membership are between $99-$399 per month and those who have yearly membership have 50% off. But you only have to pay $15 per month if you're a college athlete on a month-to-month basis! MarketPryce never takes any commission from the student athletes' deals.
8. Curastory
Curastory is a new platform created by a Black female founder, Tiffany Kelly, who previously worked as a sports analyst for ESPN, to make it easy for sports and fitness content creators to create video content and monetize it. This latest platform helps student athletes and content creators seamlessly work with brands without having to go out of their way to pitch. Curastory will provide whatever you need, from editing tools and equipment that will be shipped directly to your home, so you can use it in shooting to sharing high-quality videos at a low cost; no matter your skill level! You can have high-quality camera, lighting, and microphone equipment for rent or purchase; free editing software; access to a music library; distribution on Instagram TV, YouTube, and Facebook; advertisers the ability to be matched with relevant content; and tracking metrics. With this all-in-one platform you can create, share, and get paid for every view on every video channel you distribute to; no matter the size of your audience. 
Although registration is FREE, there are two fees deducted from Sponsor fees before they enter your bank account: a 30% Curastory service fee and a 3% payout processing fee to cover the expense of sending money to your bank account via Stripe, a payment processing company.
9. Sponsoo
Sponsoo was founded by Andreas Kitzing, Christian Kaspar, and Béla Anda, all of which are sports enthusiasts, to make sponsorships accessible for tens of thousands of amateur sports people. It is a digital marketplace for sports marketing based in Europe that uses an innovative data algorithm that helps sponsors connect with thousands of student athletes and clubs of more than 300 different sports. Sponsors can register for free and use Sponsoo to explore athlete portfolios and choose from a variety of sponsorship opportunities.
Creating a Sponsoo profile for student athletes is completely FREE! However, for every successful sponsorship transaction mediated by Sponsoo, they will receive 20% of the net sponsorship volume, as well as a fee of 40€ per contract for every sponsorship contract that has not been closed by Sponsoo (i.e. you already have the sponsor and just need the contract).
10. Dreamfield
Dreamfield was created and co-founded by Luis Pardillo and his business partners Andrew Bledsoe and Aaron Marz to help and guide college athletes. It is a marketplace allowing athletes to profit from their NIL rights by booking events such as personal appearances, virtual meetings, book signings, autographs, speaking engagements, photoshoots, coaching, and mentorship events. Athletes can accept booking requests for various events such as charity, trade shows, and business promotions through the platform, apply to participate in business campaigns, and engage with fans in a manner similar to the popular social media platforms. The athlete will earn 100% of the proceeds from their work after the event is completed and payment will be transferred to their Stripe account within 48-72 hours.
You can set your hourly rate or social media content rate, which can be whatever you want to choose! Right now, Dreamfield is only available to college athletes who have received an invite from another college athlete. But it will soon be open to all college athletes who will meet their requirements. 
Conclusion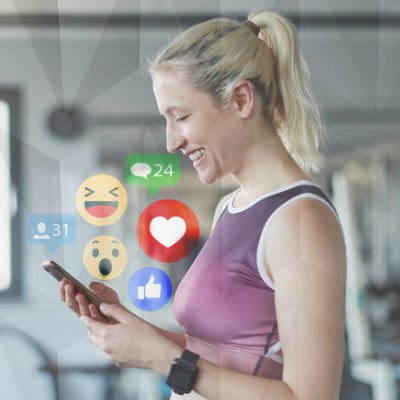 College athletes must research and understand the terms and conditions of any website or platform they intend to use to market their brand and monetize their NIL before deciding to utilize it. Before you use their services, find out what fees or charges you'll have to pay. Ensure that the sponsorship deal follows the existing NIL rules and standards before accepting and signing it. Work only with brands that reflect your morals and values. And most important of all,  create social media content not only for your fans to enjoy but also for yourself!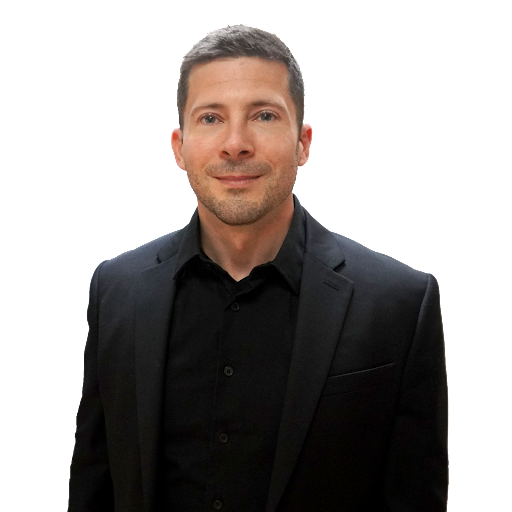 Over the last 30 years, Nick has been an athlete and worked with sports teams at all levels, including youth, college, amateur, and professional. He has held roles as a business owner, COO, CMO, Vice President, General Manager, Director of Social Media, and instructor of undergraduate and graduate courses at multiple universities. As the owner of Shark Jockey Digital, he currently helps clients with brand creation, development projects, lead generation, website creation, SEO, SEM, PPC, social media marketing, Google reviews, online listings, and campaign management. He is a published researcher, presented at national conferences, and holds degrees including an MBA, an MS in Sports Management, and a BS in Health and Sports Studies. Nick is also a husband and father of 2 girls. He is passionate about building PayToPlayMarketing.com as a way to share the advice he experienced and carefully researched to help his own daughters in the future.