NIL (Name, Image, and Likeness) is gaining popularity, and many student athletes are eager to begin this next chapter in their careers. Even with these additions and changes in the athletic world, you remain one of your children's largest boosters and cheerleaders. It all starts in high school, and that's when you should start paying attention to them and all of the chances they can have.
There are many things you can do for your child to help them join the NIL revolution. Whether your child is just starting or getting ready to be open for NIL deals and sponsorships, during the duration of the agreement, or even thereafter, there are many things you should know. To help you navigate the NIL era, we compiled 7 tips about NIL for parents of high school athletes.  
1. Student athlete's parents should always be supportive of the NIL deals
Parents of student athletes should encourage their children to pursue NIL opportunities without putting pressure on them to accept or decline NIL sponsorship and deals. If their student athlete feels supported rather than pressured, they will be more inclined to engage them.
2. Student athlete's parents should know where they stand financially
If your student athlete is 18 or older, he or she is a legal adult who can freely engage into contracts and receive remuneration for his or her NIL deals. The money belongs to the student athlete. Never put a pressure on your student athlete to share his or her profits with you, family members, or friends. This may cause frustration to the student athlete and harm your bond and connection in the long run. This does not preclude you from accepting gifts or other forms of help from your student athlete provided they are freely given.
3. Student athlete's parents should ask to be involved in order to help prepare their children for NIL
Parents should still ask to be engaged without being overwhelming, even though we advocate allowing the student-athlete opportunity to make decisions. Your goal is to assist and advise your student-athlete, not to make decisions for him or her. Demonstrate that you realize that your student-athlete makes the NIL decisions and that you are only assisting in the process. You can assist your student-athlete in choosing legal counsel, financial advisors, and agency representation.
4. Student athlete's parents should honor the confidentiality of NIL contracts
It should be noted that a college athlete's NIL sponsorships could be subject to strong confidentiality restrictions, which can result in serious repercussions if broken. Therefore, it is the responsibility of parents to consult with a lawyer with regards to these contracts. However, as a rule of thumb, it's best to keep the details of NIL contracts of your student athlete private.
5. Student athlete's parents should be cautious of NIL sponsorships that are being offered 
With your children being groomed for their college career, some brands might already be eyeing and taking advantage of the upcoming career opportunities for young athletes. Therefore, being cautious of prospective NIL deals and managers wanting to represent your student-athlete is totally normal, and even encouraged. If the student athlete agrees to include you, then ask detailed questions so that you can feel confident in your ability to assist your student-athlete in determining whether the manager is qualified and looking out for your student athlete's interests. You want a manager who will tell your student-athlete exactly what he or she needs to know.
6. Student athlete's parents should understand that they may have to pay for the fees in the beginning
It's possible that the parents will pay the costs for consultants until the student-athlete makes enough money from NIL to start paying the expenses himself or herself and refund the parents. Just because you're paying a consultant's fees on behalf of your student-athlete doesn't mean you're the client or have any authority over their decisions. 
7. Student athelete's parents should learn how to listen and be understanding
Be understanding if your child decides to handle NIL deals and issues fully on his or her own, without your assistance. It may not be easy, but forcing your way into the situation will most certainly backfire and undermine them. As previously said, your student athlete most likely wants to demonstrate to himself or herself, as well as others, that he or she is now an adult capable of handling these situations on his or her own.
Conclusion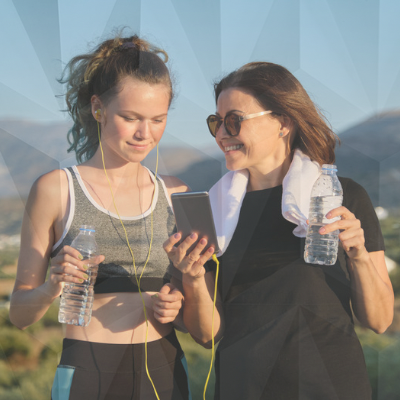 Being the parent of a student athlete doesn't mean you have to always hover or always have the last say in their careers. You should be their lighthouse that will serve as a guide to clear out the fog around them. Their decisions might be impacted, but it is ultimately their choice. Always try your best to love, support, and respect their judgements, and keep in mind that it's all about them, their profession and their future. Parenting can be tough, but just remember our 7 tips about NIL for parents of high school athletes and surely you'll be fine. 
If you want more tips and information about NIL, you should  check this article: What do parents of student athletes need to know about NIL?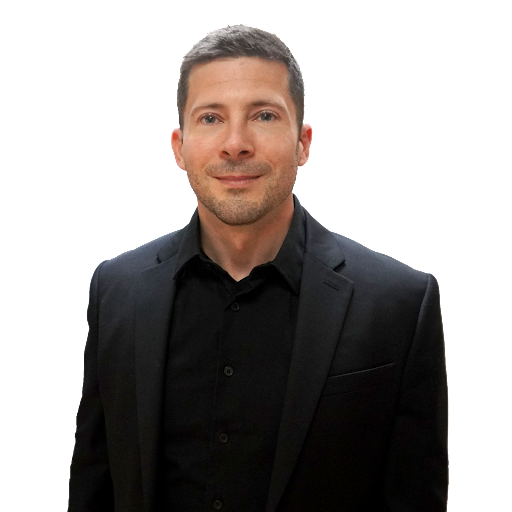 Over the last 30 years, Nick has been an athlete and worked with sports teams at all levels, including youth, college, amateur, and professional. He has held roles as a business owner, COO, CMO, Vice President, General Manager, Director of Social Media, and instructor of undergraduate and graduate courses at multiple universities. As the owner of Shark Jockey Digital, he currently helps clients with brand creation, development projects, lead generation, website creation, SEO, SEM, PPC, social media marketing, Google reviews, online listings, and campaign management. He is a published researcher, presented at national conferences, and holds degrees including an MBA, an MS in Sports Management, and a BS in Health and Sports Studies. Nick is also a husband and father of 2 girls. He is passionate about building PayToPlayMarketing.com as a way to share the advice he experienced and carefully researched to help his own daughters in the future.