Thanks to the new NIL rules, college athletes can now earn money through NIL deals,  working with local businesses as micro-influencers and accepting sponsorships from companies. Today, college athletes can earn significant revenue ranging between $100 and over $1,000,000 dollars per season while playing their sports!
However, the value of the money earned by college athletes through their NIL deals can be affected and dependent on various factors. If you want to know more, check out the list we made of the 5 factors determining how much a college athlete can make from their NIL sponsorship deals. 
1. College athletes on-field accomplishments during their high school days
Incoming college athletes and current college athletes should expect that their on-field performance or accomplishments can increase or decrease the value of their NIL deals and its earning potential. These on-field accomplishments may refer to your high school athletic achievements and performances. 
Some companies may take a gamble on signing an incoming highly ranked student athlete to an endorsement deal in the hopes that their brand would take off once they thrive at the collegiate level.
2. College athlete's total number of social media followers 
College athletes should be aware of the fact that the quantity and quality of their social media following are very crucial and may affect their student athlete income.
The more followers a college athlete has, the more people they can reach, which should result in increased awareness for the particular brand that he or she is endorsing. 
More often than not, what a student athlete can earn from endorsements can be reliant on the following he or she has, as most brands pay their endorsers per follower that they have. Therefore, it is ideal for brands to spend more on student athletes, who are better at connecting with their audiences, as they are more positioned to have an increase in their following and engagement.
3. The market size of the college athlete's school 
The truth is that most student athletes who are hoping to seek NIL sponsorships will most likely sign partnerships with local businesses. Therefore, if an athlete goes to a college which is situated in a city with a larger market, this should improve an athlete's NIL deals and opportunities.
Nevertheless, the term "market size" here does not pertain to the literal size of a college athlete's school. There are a lot of known small schools or famous schools that are situated in small towns but have a large market size. They usually have regional or local audiences that can be potential consumers for numerous corporations all over the country.
4. College athletes who face fewer NIL restrictions can have more opportunities to sign deals
The amount of money to be earned by a college athlete is dependent on the NIL rules implemented on his or her school's state. This is because of the NCAA's blanket waiver, which allows schools and conferences to set their own NIL standards in the short term while waiting for a possible future set of national NIL guidelines. However, it is expected that most universities will adopt NIL policies that will provide significant flexibility to their student athletes. Not doing so will give them a disadvantage when it comes to recruiting prospective athletes, as incoming college athletes are likely to choose a university that doesn't impose as many restrictions, and will create better NIL deals and opportunities for them. 
5. Popularity of college athlete's chosen sports
Football and men's basketball are, by far, the most popular collegiate sports, according to TV ratings, in-person attendances, and any other indicators you can think of. As a result, it is expected that the top athletes from these most visible sports have the greatest potential for sponsorships.
However, there may be a large number of college athletes in individual sports or sports with small rosters, where it is easier for an individual to stand out or when there is a strong niche following of fans across the country. As a result, brands are more inclined to examine the level of engagement when it comes to recruiting college athletes for sponsorships. 
This is because they know that working with a well-known gymnast, wrestler, or volleyball player would help them reach a target audience that is highly engaged with that college athlete and is more willing to listen to a product promoted on social media by that athlete.
Conclusion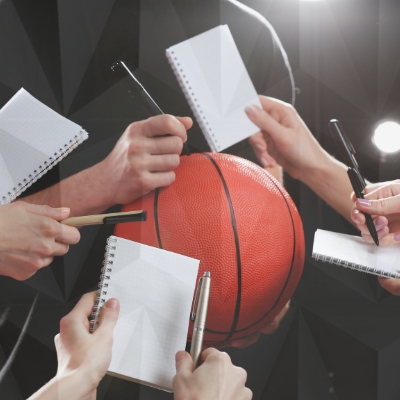 At the end of the day, there is no exact way of knowing and predicting how much student athlete income can result from NIL deals, especially in these uncertain economic times when the continuing threat of COVID will almost definitely deflate companies' desire to spend huge sums of money on sponsorship, whether professional or amateur. But the 5 factors determining how much a college athlete can make from NIL sponsorships mentioned above can somewhat give college athletes an idea about their future NIL income. 
That is why it is strongly recommended that student athletes should ask professional help to give them guidance with their future NIL deals and partnerships. Pay to play marketing aims to provide knowledge and advice to student athletes, parents, and businesses seeking to grow their brand and revenue through the use of modern NIL concepts and digital marketing. 
Feel free to contact us today! We'll reach out to you right away!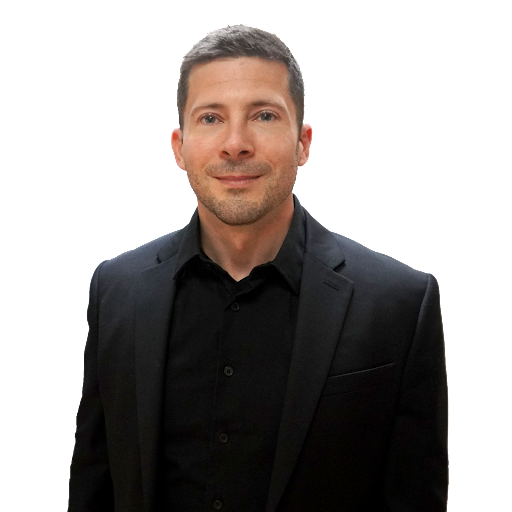 Over the last 30 years, Nick has been an athlete and worked with sports teams at all levels, including youth, college, amateur, and professional. He has held roles as a business owner, COO, CMO, Vice President, General Manager, Director of Social Media, and instructor of undergraduate and graduate courses at multiple universities. As the owner of Shark Jockey Digital, he currently helps clients with brand creation, development projects, lead generation, website creation, SEO, SEM, PPC, social media marketing, Google reviews, online listings, and campaign management. He is a published researcher, presented at national conferences, and holds degrees including an MBA, an MS in Sports Management, and a BS in Health and Sports Studies. Nick is also a husband and father of 2 girls. He is passionate about building PayToPlayMarketing.com as a way to share the advice he experienced and carefully researched to help his own daughters in the future.