As a student athlete who wants to take advantage of NIL opportunities and be in the radar of big sponsors, you probably use social media to promote your personal brand. There are a multitude of methods to engage with your audience through your social networks, from Facebook and Instagram to Twitter and TikTok. While social media is a crucial factor for being successful in the influencer industry, you may be forgetting one important tool: an email list.
An email list is a collection of names and email addresses of people who have given you permission to send them information about your brand. An email list can be used in email marketing for NIL and promoting your brand. If you don't have an email list, you could be missing out on a plethora of potential business opportunities! To know more, continue reading about the 5 reasons student athletes should use email marketing to promote their brand.
1. Almost everyone has an email
Although email may not appear to be as popular as social media, it continues to evolve and increase in popularity. Almost everyone has an email, that's why it is very important to include email marketing in your brand promoting strategy. 
Developing a solid email marketing for NIL plan allows student athletes to engage and interact with their  target audience in a personalized manner while also increasing revenue at a low cost. Email marketing solutions, like other platforms and media, will allow you to reach new audiences and fans more easily than ever before.
Target messaging and increased brand awareness without spending a lot of time and money is possible with student athlete email marketing.
2. Student athlete email marketing allows to focus on most loyal fans
When you create a post for one of your social media platforms, you're speaking to the complete audience. However, if you use your email marketing software appropriately, you may address them by name, separate some subjects just for specific members of your list, and finally arrive in their mailbox discreetly.
People that sign up for your email list need special attention since it is necessary to reward loyalty. Email marketing for NIL makes target messaging easier, which means you can easily focus on your most loyal fans.
You can do target messaging by sending out special articles tailored to your most loyal fans, as well as appropriate advertising materials and discounts on certain items or services you offer.
3. Results from student athlete email marketing are controlled and measurable
Email marketing for NIL allows you to have complete control. You have control over who sees your stuff, when they see it, and when you send emails to them. Furthermore, because you control your email list, it is unaffected by policy changes that may occur unlike on social media platforms.
The majority of email marketing solutions allow you to see what happens next. It is possible to track delivery rates, bounce rates, unsubscribe rates, click through rates, and open rates. This gives you a better understanding of how well your email campaigns are performing and which ones should be adjusted or removed. All of these are vital components of an effective online marketing strategy.
4. Student athlete email marketing is affordable and inexpensive
In email marketing for NIL, you don't have to worry about printing or shipping expenses with emails, unlike direct mailings. This means, you don't have to spend a lot of money! Email marketing for NIL is one of the most effective and affordable marketing strategies out there! 
Some marketers believe that email marketing is one of the most cost-effective ways to reach a large audience. Because just like direct mailings, you can still generate the same images with emails, with the bonus of having follow-up information ready with a single click to your website. 
By developing a closer relationship with the subscribers, proper email list maintenance boosts the cost benefits as well as the return on investment!
5. An email list is a lifetime asset for your brand
While social media is ephemeral and subject to change, email marketing is a constant. Although the amount of people who follow you on social media may come and go, an email list provides long-term benefit and can be a lifetime asset for your brand.
When you use an email list, you get to know your consumers and build deeper personal relationships, trust, and loyalty with them over time.
Student athletes should use email marketing in promoting their brand.
Student Athletes Should Use Email Marketing To Promote Their Brand To Succeed
Email marketing for NIL allows student athletes to engage with a wider range of audience while creating deeper connections with them. Student athlete email marketing may help reach a wider scope of market, provide a high return on investment, and best of all, it is simple to administer and very inexpensive!
Quite importantly, your email list is a long-term asset that belongs only to you. This implies that you will benefit from the earnings as well as the fact that other companies will seek you out to help market their brands!iiii
Want to learn more tips to promote your athletic brand? Check out our article: 5 Reasons Why Athletes Should Reserve Their Social Media Handles Immediately.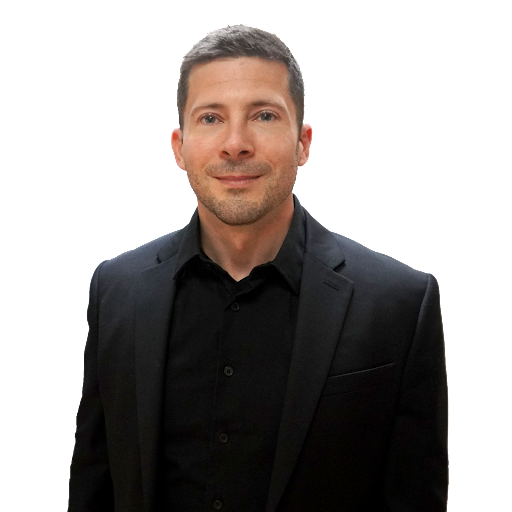 Over the last 30 years, Nick has been an athlete and worked with sports teams at all levels, including youth, college, amateur, and professional. He has held roles as a business owner, COO, CMO, Vice President, General Manager, Director of Social Media, and instructor of undergraduate and graduate courses at multiple universities. As the owner of Shark Jockey Digital, he currently helps clients with brand creation, development projects, lead generation, website creation, SEO, SEM, PPC, social media marketing, Google reviews, online listings, and campaign management. He is a published researcher, presented at national conferences, and holds degrees including an MBA, an MS in Sports Management, and a BS in Health and Sports Studies. Nick is also a husband and father of 2 girls. He is passionate about building PayToPlayMarketing.com as a way to share the advice he experienced and carefully researched to help his own daughters in the future.