Even before the development of social media platforms and digital marketing, sports have always had a large following. You'll hear about it on the news, in the newspapers, and in a variety of other places. Still, with digital marketing reaching new heights in terms of reach and innovation every year, there are several opportunities for athletes to broaden their demographic anywhere in the globe.
In this new age of NIL, as a parent of an athlete, you must be aware of what is occurring in the digital domain and how it may affect their popularity and image.
It's critical to be informed about your children's careers in whatever manner imaginable. There are numerous things you may observe and notice on the internet that might assist you. Here are some things you need to know about digital marketing.
Boost athlete's popularity through fan engagement
The most straightforward approach to boost an athlete's popularity is fan engagement. However, it is something athletes tend to overlook in social media. Fans are the foundation of your brand and without them, you would not be where you are now. With the help of the internet and social media, fans now have the opportunity to engage with their favorite athletes. Hence, it is important to engage with your fans on social media, provide material that reveals who you are  when you're not on the field, and allow your fans to get to know you. The better the experience is for them, the more personalized it is. Therefore, digital marketing campaigns should be based on what your followers want to see from you rather than what you want to accomplish.
Consistency is crucial to thrive in digital marketing
Branding for athletes is important, and consistency is one of the most important aspects of effective branding. All the components that make up your digital marketing strategy should reflect your brand's values, from your logo to website design to social media content. Consistent branding distinguishes you as an athlete. Moreover, it should also be kept in mind that if your marketing efforts aren't consistent, they'll appear unorganized and unprofessional.
Entice your audience with relevant content
Given that the rise of social media and the internet has given a brand new opportunity for fans, they now also enjoy sharing content with their friends and relatives. The trend of sharing game highlights in real time, post-game interviews, and other information connected to their favorite teams has developed in sports marketing. Other than this, you may also use email marketing to improve your internet visibility. Despite the fact that it is considered to be one of the oldest marketing techniques, it continues to provide relevant chances.
Maximize marketing opportunities by being mobile-friendly
With virtually everyone owning a smartphone, athletes should also take advantage of this as a part of their digital marketing strategy. Because having a website is no longer enough, web design and development has become one of the most in-demand sports marketing services. Your website must be easily translated across multiple platforms if you want your digital marketing activities to be productive and faultless. Furthermore, research shows that fans are less inclined to visit websites that aren't updated. By having a responsive and well-designed website, you will be able to maintain your fan's interest.
Evaluate the performance of your marketing campaign
You can assess your performance against your objectives and get a clear picture of what you need to do to reach them if you review your marketing activities as you go. When you look at all of your marketing channels individually and as a whole, you can determine which ones have been productive and which ones haven't. You should be able to draw a number of conclusions regarding the success of your entire marketing plan after reviewing your data and performance over the previous six months (or other timeframe).
Conclusion
It is important for the athlete's parents and guardians to understand the significance of digital marketing. Knowing the basics of digital marketing can help them boost their children's athlete profile and online presence making them more discoverable for different companies. This will give them more opportunities for sponsorships and brand collaborations. 
Increasing fan engagement through digital marketing can boost your child's popularity. Parents should remember that consistency and being trendy in digital marketing is crucial in improving their children's brand, making them earn more through NIL.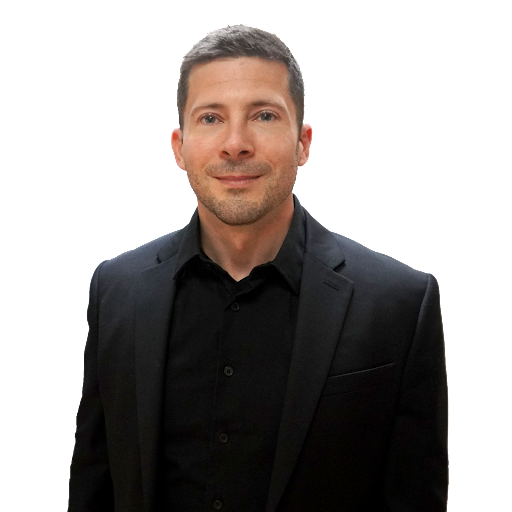 Over the last 30 years, Nick has been an athlete and worked with sports teams at all levels, including youth, college, amateur, and professional. He has held roles as a business owner, COO, CMO, Vice President, General Manager, Director of Social Media, and instructor of undergraduate and graduate courses at multiple universities. As the owner of Shark Jockey Digital, he currently helps clients with brand creation, development projects, lead generation, website creation, SEO, SEM, PPC, social media marketing, Google reviews, online listings, and campaign management. He is a published researcher, presented at national conferences, and holds degrees including an MBA, an MS in Sports Management, and a BS in Health and Sports Studies. Nick is also a husband and father of 2 girls. He is passionate about building PayToPlayMarketing.com as a way to share the advice he experienced and carefully researched to help his own daughters in the future.