For the first time, college athletes throughout the country have the ability to profit from their own name, image, and likeness, thanks to the NCAA's adoption of an interim regulation and numerous state laws now in force. As a result, a new wave of influencers has emerged in the shape of college athletes, who can provide an incredible opportunity for businesses in reaching their target demographic.
It takes a lot of time to reach out to these college athletes and persuade them to support you. But when done effectively, though, it may provide your brand access to a large number of individuals who want to hear from someone they know and trust. People may be encouraged to trust your message and business if they hear this influencer's message. For businesses who want to take advantage of this, influencer outreach must be done with care and consideration, from selecting the right college athletes to contacting them in the appropriate manner. To guide you, here are 5 tips for businesses interested in reaching out to college athletes. 
Find out who your target audience is and the college athletes they are following
Do your homework before approaching college athletes. Investigate a target demographic to learn more about who your customers are, what social media sites they frequent, and what kind of the material they consume. Pay attention to their demographics, as well. Look into who your consumers follow on social media in terms of influencers, experts, and creators. It will assist you in locating the appropriate individual whose material meets these criteria and connects with your target audience.
Ensure that you are reaching out to a college athlete who is a genuine influencer
Once you've narrowed down your list of potential college athletes, look into their content quality, their engagement performance, and the authenticity of their followers. Unfortunately, the number of followers on an influencer's page is no longer a reliable measure of that influencer's actual social effect. You should also double-check that these followers are actual people, not bots. You may spot bots by looking at the comments underneath the postings. Fake engagement will not assist your brand in any way. You may also manually check the profiles of random followers. The bot's profile is simple to spot since it usually lacks a bio, has few or no posts, and the images are mostly picked at random.
Run a background check on your prospective college athletes
Researching a college  athlete's content and background is one of the most important aspects of successful influencer outreach. You should learn more about the individual with whom you want to cooperate. Assessing their audience and content will enable you to make a meaningful offer and generate fantastic content co-creation ideas. Before making a pitch, always start by praising their work. Determine the value that influencers provide in their material and how your company can assist in this process. To receive a good response from an influencer, base your ideas on this reasoning.
Emphasize what you're giving them in exchange for their time and work.
Now is the moment to consider how your firm will compensate influencers. You should be aware that the majority of artists want monetary recompense. Nonetheless, some of them may seek other forms of compensation. This could be in the form of product discounts and commissions. 
Communicate effectively with your prospective college athletes
It's critical to be considerate of their time and concise when reaching out to prospective college athletes. Mention everything important, introduce yourself and your brand's value proposition briefly, but don't go on for too long. During your engagement with the college athlete, don't be forceful or invasive; instead, allow some room for additional negotiation and conversation. Allow them creative freedom while also letting them know that your company will not be in complete control of the content production process. These individuals are aware of what connects with their audience and may propose ideas that will be more effective.
Conclusion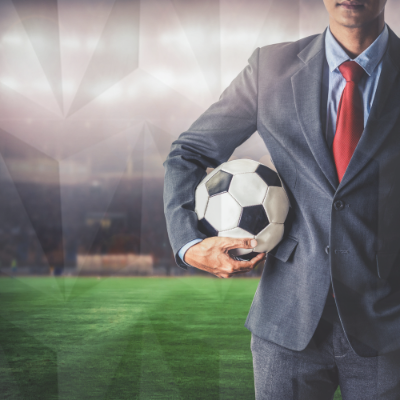 Every marketing plan entails a thorough examination of the process and its effectiveness. This will include both college athletes with whom you have established a connection and those who have never expressed an interest in connecting with you. Certain influencer outreach strategies may be ineffective with college athletes who aren't interested in forming new relationships or who detest your approach. If your approaches aren't working, try to figure out what went wrong.
One of the most effective kinds of marketing is influencer outreach. Using the proven reach of college athletes in your industry and our 5 tips for businesses interested in reaching out to college athletes, your brand may become recognized by a much broader audience in a relatively short period of time, especially with the excitement of college athletes being able to profit from NIL.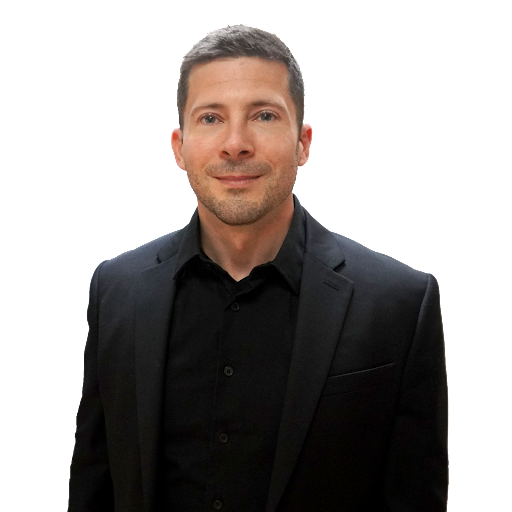 Over the last 30 years, Nick has been an athlete and worked with sports teams at all levels, including youth, college, amateur, and professional. He has held roles as a business owner, COO, CMO, Vice President, General Manager, Director of Social Media, and instructor of undergraduate and graduate courses at multiple universities. As the owner of Shark Jockey Digital, he currently helps clients with brand creation, development projects, lead generation, website creation, SEO, SEM, PPC, social media marketing, Google reviews, online listings, and campaign management. He is a published researcher, presented at national conferences, and holds degrees including an MBA, an MS in Sports Management, and a BS in Health and Sports Studies. Nick is also a husband and father of 2 girls. He is passionate about building PayToPlayMarketing.com as a way to share the advice he experienced and carefully researched to help his own daughters in the future.