Influencer marketing has revolutionized the way businesses sell their goods and services. To stay relevant on social media, you'll need to rely on social media influencers. With the advent of influencer marketing, the number of brand influencers has also increased significantly. With the implementation of NIL rules on college athletes, sponsoring student athletes is all the trend now. Since sports are unquestionably one of American culture's most prevalent features, it has an extraordinarily tremendous pull on our collective perception of the world, regardless of the level of influence these student athletes have. Therefore, considering student athletes to represent your brand can be a good move for your business. 
It is important to keep in mind that getting the right student athlete influencers can be a challenge because the success will all depend on how the audience reacts. That's why businesses must exercise caution when selecting student athletes. The first thing you should do after approaching a student athlete influencer is ask questions. Check out this list of 7 questions a business should ask student athletes before sponsoring them. This will help you determine whether the sponsorship is worthwhile in its entirety and will help you avoid costly mistakes in the future.
What social media platforms are you active on? How many followers do you have on those platforms? 
To put it simply, when picking a student athlete to sponsor, it is important to make sure that they are present on the same platform as your target audience. There are several social media platforms available in today's society. You have the option of partnering with a student athlete influencer who is active on the appropriate platform for your company. It's best if they can be found on as many platforms as possible. Furthermore, it is also important to check how many followers they have on platforms that they are active on. If they have a lot of followers but not on the platform that you want to create your campaign on, then it is unlikely that you will be able to make the most out of your campaign. 
What are your user engagement metrics?
Engagement is an essential statistic to monitor, specifically, the rate of engagement of an athlete's audience with their content. Examine the number of likes, comments, and shares. While likes are a strong indicator of involvement, they can also be bought on the internet. It takes more work to share and comment on posts. Examine who is posting comments on their blogs and whether or not they appear to be genuine. Because if these student athletes don't truly have any influence on their audience, you won't get good results from your marketing efforts.
How many brands have you worked with before?
It's reassuring to know that a student athlete influencer has previously worked with brands. This means they have previous experience in promoting branded material and have a greater knowledge of the intricacies that go into such collaborations. It is also important to know how these student athletes were able to perform with previous sponsorships, such as knowing their engagement metrics, internet traffic, and brand recognition. Don't rule out a student athlete influencer just because they haven't done a paid relationship previously. By taking a chance, you might be able to discover student athletes that could be perfect for your brand. To achieve maximum performance, make sure you set clear objectives and communicate often.
What do you know about our brand? Do you think our brand aligns with yours?
Ask what they know about your brand. Examine their research to determine if they've completed it. This is a solid indicator of real interest in the collaboration as well as the amount of effort. They're ready to go in. It is also important to know if your products align with their lifestyle. You don't want to waste a marketing campaign on a student athlete influencer who can't.
What are the NIL rules present in your university or state?
Numerous state NIL laws mention particular sponsorship categories, and colleges that impose comparable limitations in their own rules should have specified lists for student athletes. Therefore, businesses should do their research and ask what NIL restrictions apply to their prospective student athlete's university. Doing so will allow them to know their limitations in their brand deals, and if these restrictions cannot be worked around, then it would be best to look for a student athlete influencer that plays for a university, whose rules can be aligned with your campaign. 
Have you ever created content that got you in trouble? 
Even before asking this question, it is crucial to run a background check on your prospective student athlete. Have they had issues that could affect your brand negatively if you start a partnership? with them? This will verify that your prospective student athlete influencers have the necessary expertise, as well as a clean criminal record and the appropriate attitude to work with your brand.
What are your rates?
Before finalizing a sponsorship with a student athlete, think about if their fees are within your budget. Brand deals can cost anything from a few hundred dollars to tens of thousands of dollars, so make sure you're on the same page straight away. Choose a student athlete influencer that is active and has a high engagement rate because it will help convert followers into consumers of your company to get the maximum results for your investment.
Conclusion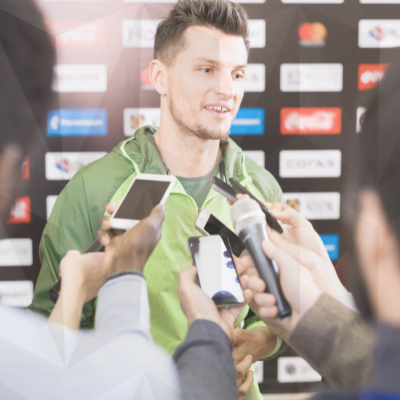 Launching an influencer campaign, especially with college athletes, may appear difficult, but if done well, it may significantly increase your brand's visibility. Communication is, more often than not, a key to success, and this is no exception when it comes to influencer marketing. 
Therefore, it is important to compile a list of questions similar to our 7 questions a business should ask student athletes before sponsoring them when you select someone to participate in your marketing campaign. While it may appear to be a time-consuming task, it will undoubtedly pay off in the long term. After all, you won't have to go through the entire trial-and-error procedure to find just a few student athletes who truly understand your business and its target market.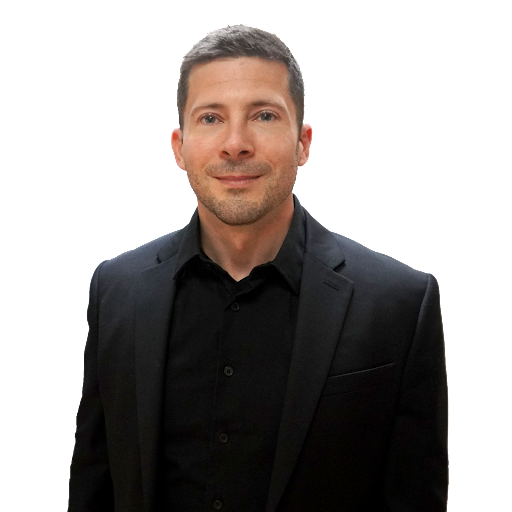 Over the last 30 years, Nick has been an athlete and worked with sports teams at all levels, including youth, college, amateur, and professional. He has held roles as a business owner, COO, CMO, Vice President, General Manager, Director of Social Media, and instructor of undergraduate and graduate courses at multiple universities. As the owner of Shark Jockey Digital, he currently helps clients with brand creation, development projects, lead generation, website creation, SEO, SEM, PPC, social media marketing, Google reviews, online listings, and campaign management. He is a published researcher, presented at national conferences, and holds degrees including an MBA, an MS in Sports Management, and a BS in Health and Sports Studies. Nick is also a husband and father of 2 girls. He is passionate about building PayToPlayMarketing.com as a way to share the advice he experienced and carefully researched to help his own daughters in the future.