College athletes' parents have always had to adhere to a set of stringent standards in order to help their children make the most of their college athletic careers. Allowing the coach to perform their job and allowing college athletes to make their own judgments about their future routes in or out of athletics are general rules of thumb that will stay in place. However, now that NIL earnings are in place for college athletes, greater opportunities can be presented to them.
While no such standards exist for NIL compensation at the moment, college athletes' parents may be eager to accept the change in order to help their student athletes' financial situation. Even though the prospect of monetary compensation through brand partnerships and merchandise sales is undoubtedly appealing, you should consider the 7 tips about NIL for college athletes' parents below to ensure your children have a pleasant, financially secure experience.
1. Always Keep Your Feet on the Ground
For most college athletes, NIL opportunities can be presented to them in different ways. It could be guesting for an event, which entails a one-time payment, or a brand deal, which entails several payments over a specific period of time. Because of these potential opportunities, it might be easy for college athletes to assume that their future will be worry-free. However, it is important to realize that not all college athletes can become lucky with NIL deals. Hence, parents should be there to guide their children and help them maintain a realistic outlook. And once these college athletes are presented with big sponsorships, parents should urge their children to devise a strategy on how to handle their earnings. 
2. Become a Team
Some college students may believe they are mature enough to manage their own lives, including their finances, from the time they begin their studies. Parents may struggle with this because they wish to maintain some influence over both the financial and non-financial areas of their child's life. However, it is important to remember that college athletes are adults who want to have control over their lives. Hence, it is important for parents to be supportive without contributing to the pressure, and assume a team approach by providing financial advice and reviewing which brand sponsorships to take or to turn down. 
3. Verify with Compliance
Verify with the athletic department's compliance officer, as each state has its own NIL statutes, and other states do not have any at all. Find out what is and is not permitted. Are there some sponsorships that college athletes are not allowed to have? College athletes are protected from losing their eligibility status if they follow a school's regulations.
4. Come Up with a Procedure 
After understanding the extent of their business, college athletes must put up a procedure for their NIL. College athletes must decide what type of business they may operate. And, depending on what they can manage, they can set up a business acquisition procedure. This brings companies and college athletes together on a single platform. Their chosen platform may be used by brands searching for a college athlete to advertise their product or service on social media and other platforms.
5. Keep Track of Activities Using a Calendar
College athletes have a lot of commitments on their schedules and have more than enough to do with school and sports to keep them engaged. Adding chores to take advantage of NIL will simply add to a college athlete's already demanding schedule. The ideal approach to managing the calendar is to use the NIL technique in conjunction with the college athlete's primary responsibilities, school, and sports. Don't try to squeeze a new enterprise into a college athlete's life if it doesn't fit organically. This is more natural for the college athlete and less taxing.
6. Consult with Professionals
A college student's goal of generating income through NIL sponsorships may include many factors, which may be confusing for both college athletes and parents. Therefore, financial consultants, legal experts, brand managers, and tax professionals might help a college athlete manage his or her salary. While each expert offers something unique and possibly useful to the table, college athletes may be intimidated by the prospect of employing their own trusted counsel. Parents can help screen these specialists as needed if their kid requests it. Because this may appear to be a difficult process, parents should begin by requesting customer references from possible advisors.
7. Map Out Your Plan 
The most beneficial thing parents of college athletes can do is assist their children in developing a financial plan for the money they earn from NIL sponsorships. Parents may urge their college athletes to consider the long term and how those funds can be spent most effectively now and in the future. Other basic aspects of a college athlete's life, such as starting a savings account for future expenditures, establishing a retirement account, or investing some money for long-term growth, may also be suggested by parents.
Conclusion
If and when money from NIL deals comes in, just use our 7 tips about NIL for parents of college athletes above. These tips can totally help you and your children. It's critical for college athletes' parents to remain realistic about the possibility of NIL compensation during this process, while also pushing their student athletes to do so. Moreover, assisting your college athlete in selecting a network of trustworthy advisers, as well as having a collaborative approach with the player and any advisors they utilize, may be extremely beneficial in their financial life. Ultimately, making a strategy for how to spend, save, and invest any money that comes in will help them establish the framework for a successful athletic career and financial future.
If you want more professional advice about NIL, don't hesitate to contact us today! We will be happy to assist you! Pay to Play Marketing is an information-based platform that provides knowledge to college athletes, parents, and businesses seeking to grow revenue through the use of modern NIL concepts.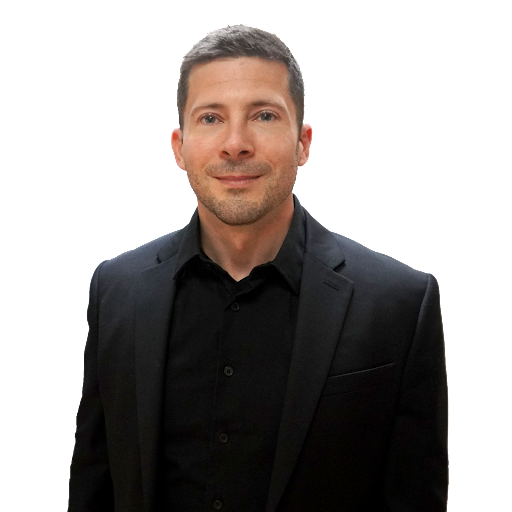 Over the last 30 years, Nick has been an athlete and worked with sports teams at all levels, including youth, college, amateur, and professional. He has held roles as a business owner, COO, CMO, Vice President, General Manager, Director of Social Media, and instructor of undergraduate and graduate courses at multiple universities. As the owner of Shark Jockey Digital, he currently helps clients with brand creation, development projects, lead generation, website creation, SEO, SEM, PPC, social media marketing, Google reviews, online listings, and campaign management. He is a published researcher, presented at national conferences, and holds degrees including an MBA, an MS in Sports Management, and a BS in Health and Sports Studies. Nick is also a husband and father of 2 girls. He is passionate about building PayToPlayMarketing.com as a way to share the advice he experienced and carefully researched to help his own daughters in the future.