Businesses are jumping to capitalize on the NCAA's most significant changes in history. NIL is a new chapter in college athletes' lives, and opportunities are flowing, not just for the student athletes, but also for a wide range of businesses. These changes are relatively new, and many businesses want to be among the first to pioneer in this field.
A slew of firms are springing up left, right, and center, offering incredible deals and sponsorships to various college athletes. Having their company's name attached to them will increase awareness and boost their brand's visibility across the country. Check out our list of businesses offering NIL sponsorships.
1. Unilever's Degree
According to a press statement, Degree is devoting more than $5 million over the next five years to its "Breaking Limits" campaign, which will see the brand work with a squad of college athletes. Funding for local community initiatives and content partnerships are part of the relationship. "Breaking Limits" will provide access to coaches and safe practice places for people who experience challenges in becoming active. Unilever is collaborating with Opendorse, an athlete marketing platform, to guarantee that it contracts with college athletes in a legal and acceptable manner. As part of Unilever's commitment to diversity and inclusion, both men's and women's student athletes will receive an equal salary.
2. Milo's Tea Company
Milo's Sweet Tea, established in Alabama, is as much of a Southern icon as football. To make sure it didn't offend half of its clients, the corporation made a great deal with an Auburn and Alabama standout player. A Birmingham-based beverage firm sponsored an Auburn University football player for the first time. Milo's Tea Co. has partnered with Bo Nix, thanks to a new NCAA regulation that permits college athletes to earn money from their name, image, and likeness.
"How SWEET it is to partner with @drinkmilos for my first sponsorship as a college athlete! Milo's Tea is a family tradition at the Nix house—especially for holidays—so I'm excited to represent the best sweet tea ever!" Nix said in an Instagram post. 
3. Yoke Gaming
Tennessee players are revealing their endorsement deals in a hurry. YOKE Gaming, a mobile app that allows fans to play video games with their favorite athletes, has swiftly announced sponsorship arrangements with Tennessee athletes in a variety of sports. Following the breaking revelation about NIL, YOKE declared on Instagram that starting July 1, they will be appropriately rewarding thousands of college athletes through sponsorship deals. LB Aaron Willis, DL LaTrell Bumphus, DB Theo Jackson, and WR Velus Jones Jr. are among the Tennessee football players that have teamed up with YOKE. 
4. Boost Mobile
Hannah and Haley Cavinder, basketball twin superstars who play for Fresno State and have millions of fans on social media, went to New York on Wednesday to sign their first large endorsement agreement. They've been named Boost Mobile spokeswomen, and they expect to promote the cellular telecommunications firm in a variety of ways throughout the next year. According to ESPN, Boost CEO Stephen Stokols said the business has a roster of 400 college athletes with whom it expects to collaborate in the future.
5. 3 Kings Grooming Products
According to Ross Dellenger of Sports Illustrated, Antwan Owens, a Jackson State defensive end, became the first athlete in the country to sign a NIL agreement under the NCAA's new rules. During a midnight ceremony in New York City, Owens signed an endorsement contract with Three Kings Grooming, a black-owned hair care company. In the near future, Three Kings Grooming hopes to add three more Jackson State players to contracts. The corporation highlighted Deion Sanders as a primary reason for focusing on the FCS institution, as well as a desire to boost historically black schools and universities.
6. PetSmart
Trey Knox, a junior wide receiver for the Arkansas Razorbacks, and his pet husky, Blue, have teamed up with PetSmart. Given J.K. Rowling's involvement with the Razorbacks, it's no surprise that PetSmart has partnered with them. Symancyk, the company's president and CEO, graduated from the University of Arkansas with a bachelor's degree and currently serves on the Dean's Advisory Board for the Sam M. Walton College of Business. He formerly worked at Walmart.
"I have always been proud to be a student-athlete and an Arkansas football player, but I am just as proud to be a dog dad to Blue," Knox said in a statement. "It was a clear fit to work alongside PetSmart in this game-changing opportunity, showcasing my love of Blue and how PetSmart fills all her needs."
7. College Hunks Hauling Junk and Moving
In the new NIL Frontier, the University of Central Florida's women's basketball team became the first NCAA team to secure a sponsorship arrangement. Their partner, College Hunks Moving and Hauling Junk, the Tampa-based moving firm, also announced the signing of Miami quarterback D'eriq King as one of the first individual players with a NIL contract.
According to senior forward Masseny Kaba of the Orlando Sentinel, each player on the squad will receive $500 in exchange for promoting College Hunks on social media, with the possibility of earning more through commissions. The agreement is for a year and can be renewed. In an interview with NBC, College Hunks owner Nick Friedman defined his firm as a "purpose-driven corporation." As college athletes reach a new area of sponsorship possibility, he and his partner chose to focus on women, he added.
8. Wright's Barbecue
In the United States, NIL is ushering in a new era in the athletic sector, and Wright's Barbecue is one of the first brands that has joined in the excitement. They were overjoyed to reveal that they had sponsored a large number of Arkansas Razorback athletes, and everyone on both sides was ecstatic. The sportsmen were dubbed Defenders of the Smoke in a tweet. Jordan Wright, the proprietor of the BBQ, didn't go into specifics regarding the sponsorship because he wanted other businesses to be creative with what they could give these student athletes. 
In the end, he believed the agreement was a nice way to offer the students something and that it would be a valuable experience for them. As their business expands, more possibilities will emerge for old and new athletes representing their restaurant.
9. Mission BBQ
Grilling meat and enjoying a good old barbecue is a tradition during these games, so it's no wonder that BBQ eateries have stepped up to support student athletes in the NIL craze that has swept the country. The offensive linemen of the University of Notre Dame have made Mission BBQ their official barbeque.
This collaboration with the Fighting Irish came only a day after Wright's BBQ announced theirs with University of Arkansas players. Similarly, little information about the sponsorship was provided, including if it entailed money or simply a lifetime supply of their delectable meals.
10. SmartyStreets
SmartyStreets struck an agreement with BYU's female student athletes that might result in a $2 million payout if everything goes as planned. The Cougarettes will get $6,000 per year for sharing SmartyStreets merchandise on social media and engaging in different corporate events and activities under the terms of the agreement. 
In short, the student-athletes will become their talents as they wear marketing materials and wear "SmartyStreet swag."
11. Built Brands LLC
A lot of opportunities have come to BYU, one of which being Built Brands LLC's sponsorship of their football team. The corporation currently has contracts with all 123 members of the squad, including the non-scholarship players. With the number of student athletes they're partnering with, this sponsorship is unprecedented. Built Brands co-founder Nick Greer is looking forward to this collaboration since their values and mission are similar to the team's.
Some of the agreements reached included the incorporation of Built logos onto the student athletes' helmets and participation in business events. Another part of their agreement states that walk-on players will contribute additional social media and experience advertising. Built Brand will also install two Built fuelling stations in football locker rooms, one in the Student-Athlete Building and the other at LaVell Edwards Stadium.
Overall, this NIL sponsorship appears to be a fantastic opportunity for both the team and the organization.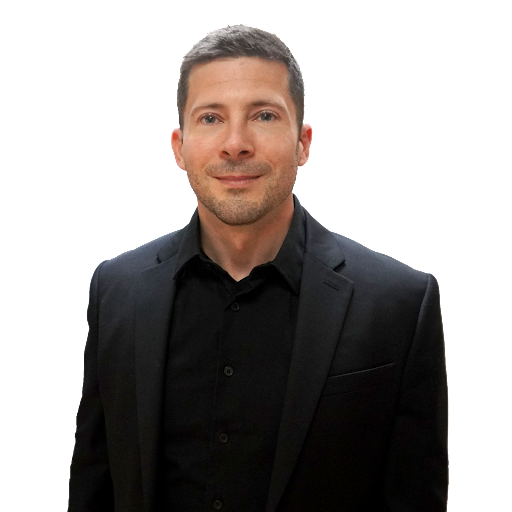 Over the last 30 years, Nick has been an athlete and worked with sports teams at all levels, including youth, college, amateur, and professional. He has held roles as a business owner, COO, CMO, Vice President, General Manager, Director of Social Media, and instructor of undergraduate and graduate courses at multiple universities. As the owner of Shark Jockey Digital, he currently helps clients with brand creation, development projects, lead generation, website creation, SEO, SEM, PPC, social media marketing, Google reviews, online listings, and campaign management. He is a published researcher, presented at national conferences, and holds degrees including an MBA, an MS in Sports Management, and a BS in Health and Sports Studies. Nick is also a husband and father of 2 girls. He is passionate about building PayToPlayMarketing.com as a way to share the advice he experienced and carefully researched to help his own daughters in the future.