Many student athletes have signed deals with various sponsors after the NIL regulations for college athletes took effect a few months ago. Everyone, even the student athletes' parents, is unfamiliar with NIL privileges. While professional advisers are crucial for a student athlete in NIL deals, the student athlete's parents can also be significant counselors. This is because parents are naturally concerned about their children's well-being. 
Student athletes' parents should be aware that the new NIL regulations will provide their children with not only great opportunities for career advancement but also significant financial responsibility. Parents may not know how to be the greatest counsel and help with student athletes' NIL issues as well as commercial and legal concerns in general. This is entirely normal, and parents should not feel unable to assist just because they lack the necessary expertise or understanding. So what do student athletes' parents need to know about NIL?
The Effect of NIL Restrictions on Student Athletes
As a result of NIL regulations, many student athletes will see their educational perks improve, and be given more opportunities. Quite significantly, any state's college players may now make money by licensing their NIL. Unfortunately, student athletes in jurisdictions where NIL regulations exist may have lower earning potential than student athletes in states where NIL laws do not exist. The usage of NIL is restricted by a number of state laws. Furthermore, the student athlete can only be compensated for their NIL as it is dictated by the market. In states lacking NIL legislation, athletic programs can determine what limits they will place on players' NIL activities as long as they are not utilizing NIL as a recruitment incentive or as an alternative for compensation to play. This allows programs in these jurisdictions to impose few or no limitations, making their programs more appealing to potential recruits.
The Need-to-Know for Student Athletes' Parents
Until federal legislation is able to approve established standardized NIL rules or until the NCAA issues a new regulation, NIL rules will depend on regulations established by the state or the university the student athlete plays for. While this is unlikely to happen anytime soon, there are several essential things that college athletes and their parents should be aware of until then.                                                                                                                                  Consult with a legal practitioner to examine any proposed contract for NIL. He/she should be familiar with license agreements as well as NCAA and institutional laws and procedures. A skilled legal practitioner can draft contract provisions that preserve the athlete's earning potential while also lowering the risk of liability. They can also advise on how to prevent arrangements that are essentially a payment for sports participation or an incentive, which can result in the athlete losing their eligibility and earning potential.
Do your research on brands that are offering NIL sponsorships. Ensure that your student athlete only partners up with respectable firms. It is impossible to place a monetary value on a person's reputation. Affiliating with a dubious firm might jeopardize the student athlete's future contract and draft prospects.

Utilize the university connections that are available to help you navigate the NIL industry and stay in compliance with NCAA standards. Universities have resources that can help conduct due diligence on the partner to guarantee their trustworthiness and competency. Some universities may also provide sponsored financial literacy and life-skills courses to assist student athletes in making sound business decisions.
Conclusion
New opportunities, on the other hand, will not arrive without new problems, responsibilities, and expectations to manage. Parents and guardians have a critical role in guiding their sons' and daughters' expectations in this area. Coaches and administrators will have to manage not only playing time and academic performance but also the expectations of future profits in the NIL field. 
The information and insights your children can gain from participating in their collegiate sports complement what they learn in the classroom and can help them succeed in both their career and personal lives. When you add in the new NIL prospects, they are also learning in real-time how to analyze business opportunities and develop the fundamental skills needed to run their  own company. If done and guided by their parents properly, these NIL experiences will add to the student athlete's academic worth and skillset after they finish their undergraduate career.
For more NIL information, visit this link: https://paytoplaymarketing.com/resources/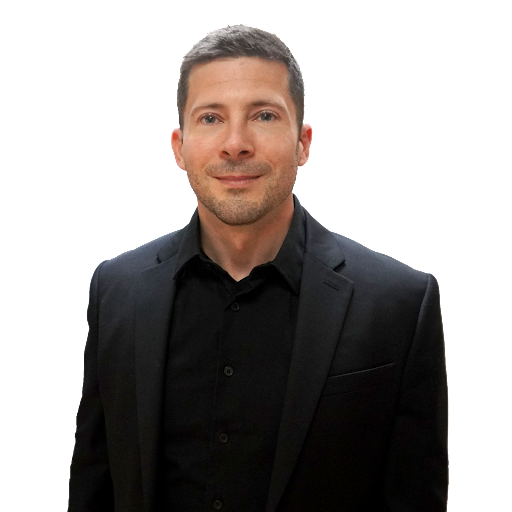 Over the last 30 years, Nick has been an athlete and worked with sports teams at all levels, including youth, college, amateur, and professional. He has held roles as a business owner, COO, CMO, Vice President, General Manager, Director of Social Media, and instructor of undergraduate and graduate courses at multiple universities. As the owner of Shark Jockey Digital, he currently helps clients with brand creation, development projects, lead generation, website creation, SEO, SEM, PPC, social media marketing, Google reviews, online listings, and campaign management. He is a published researcher, presented at national conferences, and holds degrees including an MBA, an MS in Sports Management, and a BS in Health and Sports Studies. Nick is also a husband and father of 2 girls. He is passionate about building PayToPlayMarketing.com as a way to share the advice he experienced and carefully researched to help his own daughters in the future.