Now that NIL rules have been updated, high school, and college athletes need to build their own personal brand to increase NIL opportunities and revenue they can earn while playing sports. Due to strong competition in the sports industry, building a student athlete personal brand can be a challenging task. Components of branding such as the logo, target audience, and brand promise are all very important and pose unique challenges for athletes to understand.
Developing a solid student athlete personal brand is the first step toward a distinguished career for new and rising athletes. This can be an effective strategy for reaching out to your target audience and attracting more NIL opportunities. Having your brand can build your reputation and can shape how the rest of the world will perceive and remember you. Read on to know more about the reason why athletes need to create a personal brand.
1. Student athlete personal brand is the key to unlocking better NIL opportunities
Creating your brand implies that even if you aren't the best player on your team, you can develop something spectacular over time. If you can strategically produce content on social media, you should do so regularly. 
Relevant material on the internet is the link between sports and the rest of your life. That's what your brand should accomplish. A strong student athlete personal brand plan can be your gateway or key to unlocking better NIL opportunities, may it be through career advancement or recognition from brand sponsors. It can also assist you in achieving success and fame that you can utilize to advance your present or future professional goals, such as launching a business after retirement. Always remember to stay true to yourself in creating your personal branding. 
2. Student athlete personal branding is about establishing relationships and connecting with your audience
It's all about delivering genuine value to someone who can benefit from or empathize with your experiences. As a result, there is a real connection that can lead to long-term partnerships.
Building a strong student athlete personal brand is all about communicating stories. Sharing your stories can establish hope and trust that can connect you with your audience and establish a special relationship with them. Use your branding as a tool to help spread a positive message to all. 
Sharing your own experiences with your audience is an important component of personal branding since it attracts new fans and strengthens your bonds with the existing ones.     
3. Student athlete personal brand entails an assessment of your values and goals
It would be difficult to develop a strong personal brand until you know exactly what you want from it, what your narrative is about, and who can benefit from you. 
Being able to establish your personal brand correctly can change your whole perspective. You see yourself in a new light and have a greater knowledge of why you do what you do. You begin to understand why you are an athlete in the first place. Many high school athletes have difficulty realizing this, since their sport has become their identity.
Having a student athlete personal brand enables you to recognize that what you do is distinct from who you are and who you will become in the future.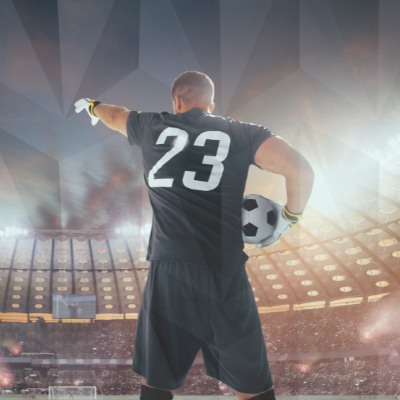 Start Your Student Athlete Personal Brand Now!
After you've developed your personal brand, or worked with an agency to do so, the next step is to tell the rest of the world about it. Many fail to realize the significance that athletes need to create a personal brand, and that is why their brand either goes unnoticed by the public or develops a poor reputation. Iit is crucial to get ahead of this, even before your collegiate career begins. A careful planning while you're still in high school can take you a long way and will give you a huge advantage and NIL opportunities in the long run.
There's a lot more to consider when it comes to creating and marketing a student athletes brand. Some excellent examples are social media, SEO, community involvement, and creating a blog. Because all of this takes a lot of time, collaborating with marketing and branding professionals could be a good option.
Pay to Play Marketing aims to help and educate student athletic groups and individuals on how to build their student athlete personal brands and successfully manage NIL opportunities. Contact our Pay to Play Marketing Team today! We'll reach out to you right away.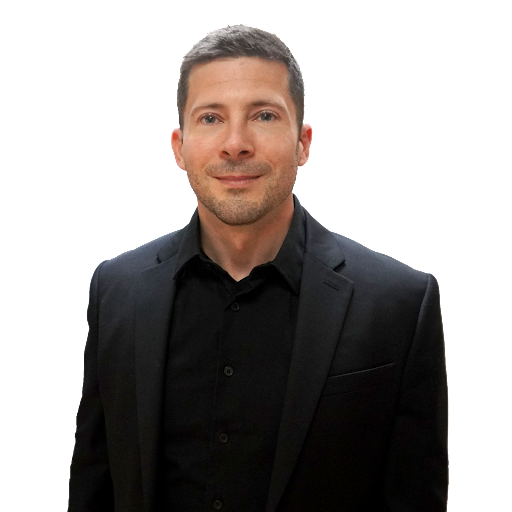 Over the last 30 years, Nick has been an athlete and worked with sports teams at all levels, including youth, college, amateur, and professional. He has held roles as a business owner, COO, CMO, Vice President, General Manager, Director of Social Media, and instructor of undergraduate and graduate courses at multiple universities. As the owner of Shark Jockey Digital, he currently helps clients with brand creation, development projects, lead generation, website creation, SEO, SEM, PPC, social media marketing, Google reviews, online listings, and campaign management. He is a published researcher, presented at national conferences, and holds degrees including an MBA, an MS in Sports Management, and a BS in Health and Sports Studies. Nick is also a husband and father of 2 girls. He is passionate about building PayToPlayMarketing.com as a way to share the advice he experienced and carefully researched to help his own daughters in the future.