In today's digital world, it is no longer essential to have millions of followers to acquire sponsorship agreements and generate money from your social media platforms. However, owning a website for NIL may help student athletes to build their brand and open up new revenue streams that aren't available on social networking. If you are a high school athlete interested in furthering your sports career, the first step that you should take is to secure a website link. 
Securing a website link early on will help you maintain consistency across all of your platforms and build a strong brand. A website can help student athletes, establish their brand and monetize their reach. You can utilize your website for NIL to promote it and find possible partners or sponsors. If you're still not convinced, read the following 5 reasons why student athletes should reserve their website link immediately.
1. A student athlete website is a stable platform for branding
Student athletes are now considered influencers by many. And most influencers nowadays use a multichannel strategy, with distinct profiles on Instagram, Facebook, or Youtube. If you have multiple social media, you may give your audience various content depending on where you post. However, this could cause divided attention from your fans.
Website for NIL is important for student athletes because it can be a stable platform for their brand. Your website can serve as a central location where all of your audience, fans, and subscribers can gather, keep in contact, and see what's new across all of your platforms. You can use your website as a means to prevent you from losing all of your followers if your social networking platform suddenly fails.
2. Student athlete website can help reach a wider audience
A website for NIL can extend your brand's reach across all the social media channels, making it visible to a global audience on the internet and drawing more new followers. By putting your social media links on your website, new people can easily locate your social media activities and follow your accounts resulting in a wider range of audience and gaining more followers. Furthermore, connecting to your social media material on your website increases the likelihood of it appearing in search engine results and improving your website ranking or SEO.
3. A student athlete website may help enhance the profit-generating potential 
You can do some things on your website for NIL that you cannot do on social media. One of these is the use of AdSense. Google AdSense is a program that allows you to choose which types of ads such as text, images, videos, or interactive media will appear and where they appear on your site. These ads are run, administered, sorted, and maintained by Google. This special website feature can help student athletes enhance their profit-generating potential. 
Affiliate marketing is also a good income-generating opportunity, where you can collaborate with relevant businesses by showing their advertisements, products, or services links. Affiliate programs have grown in popularity and are used by numerous businesses, as it allows you to receive a commission every time one of your visitors purchases something from a site you have linked to. 
4. Email marketing can be utilized through the student athlete website
As mentioned in our previous article: 5 Reasons Student Athletes Should Use Email Marketing To Promote Their Brand, email marketing can be an extremely efficient technique that student athletes can use to promote their NIL, merchandise, and the products of their sponsors. Student athletes should reserve their website link immediately for it is free and it has a long history of giving the best return on investment of any marketing medium, unlike online advertising. 
All you need to do is simply build a section on your website for NIL that features content and special offers that are only visible to subscribers. Users might then be required to sign up for email updates as a condition of subscribing. By utilizing email marketing through your website, you'll be able to promote your products to a larger audience as individuals sign up from all of your channels and your email list increases.
5. A student athlete website can be a primary platform to sell merchandise
Integrating an online store into your website for NIL is simple, and once you do, you'll be able to sell your products directly from your website. When you use your website as a primary platform to sell your merchandise, anybody can easily find you on the internet, once they google about your or about anything related to your merchandise. You may even also drive your future clients directly to your store through email marketing!
Aside from this, other people, even the ones who don't follow you on social media, can easily see and find your website, store, and merchandise. This is a good business strategy for student athletes because they will not be bound by the selling conditions imposed by social media platforms, and they will not be required to pay any platform-mandated selling fees.
Create Your Website for NIL Now!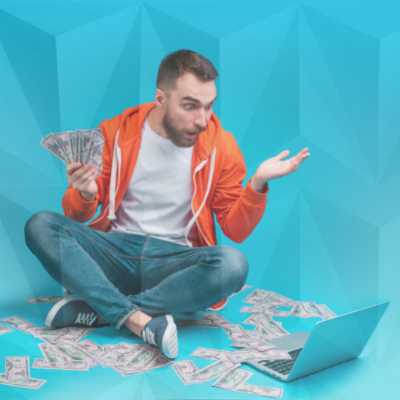 Website for NIL can serve as the main headquarters for the student athlete's brand. They can use their websites as a platform where they can communicate and bond with all their clients, sponsors, fans, and followers. It's also the best place where they may further grow their brand and generate more money. 
Website is a free space where student athletes can freely express their identity, vision, talent, and skills. It is the best platform to use because you can have all the freedom and control over your style, structure, and content. A student athlete website is a wonderful strategy to improve search engine optimization and raise brand awareness and SEO ranking. That is why student athletes should reserve their website link immediately! Do you know that there are a lot of students who are now using this strategy? To know more about this, check out this article: College Athletes With A Website.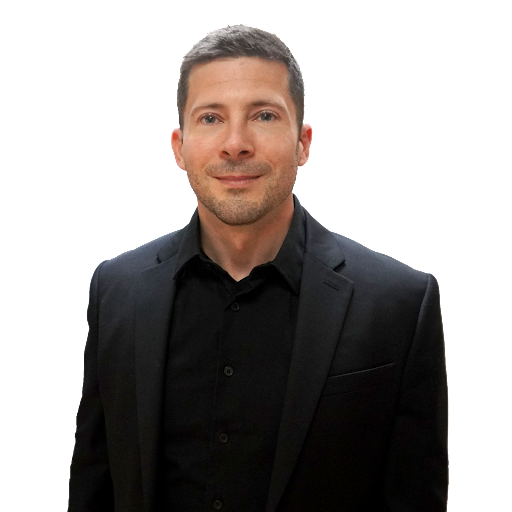 Over the last 30 years, Nick has been an athlete and worked with sports teams at all levels, including youth, college, amateur, and professional. He has held roles as a business owner, COO, CMO, Vice President, General Manager, Director of Social Media, and instructor of undergraduate and graduate courses at multiple universities. As the owner of Shark Jockey Digital, he currently helps clients with brand creation, development projects, lead generation, website creation, SEO, SEM, PPC, social media marketing, Google reviews, online listings, and campaign management. He is a published researcher, presented at national conferences, and holds degrees including an MBA, an MS in Sports Management, and a BS in Health and Sports Studies. Nick is also a husband and father of 2 girls. He is passionate about building PayToPlayMarketing.com as a way to share the advice he experienced and carefully researched to help his own daughters in the future.